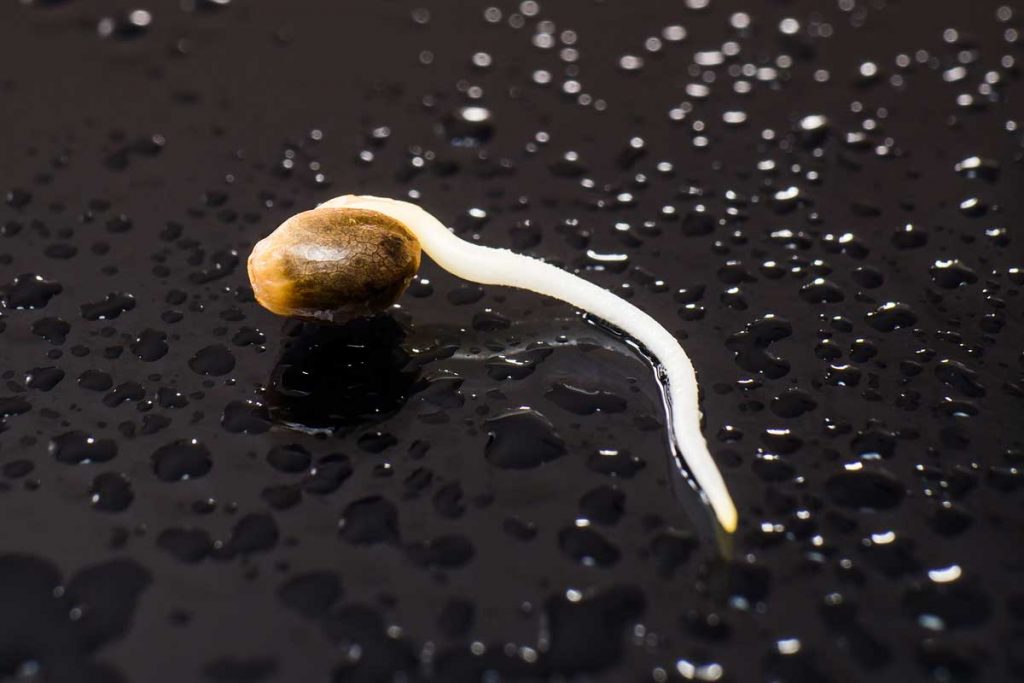 We are a Canada based marijuana seeds company which ships our seeds to our worldwide customers. We have received a lot of questions from our customers about how to germinate our marijuana seeds lately so we have decided to write this post so that you can have something to look into. This should help any of you on how you can germinate marijuana seeds using paper towel. There are a lot of weed seeds germination methods but let's talk about this one because this is one of the most effective methods available now.
 
The success of your marijuana growing adventure depends on the quality of your marijuana seeds and the methods that you are using. If you have ordered our cheap marijuana seeds for sale, then you don't have to worry about the quality of the seeds because we always make sure that they can make you happy. We can assure that the germination rate of our marijuana seeds is ranges from 80% to 100% but if you don't do the right thing in germinating them then they won't provide you with what we expected them to give you. To help you, take a look at the steps below:
 
What to prepare?
 
1. Tweezers
2. Distilled water
3. 2 plates
4. Bucket
5. Paper towels (clean kitchen-type)
6. Masking tape and marker (this is optional though because you can use this if you have multiple strains and you would want to label each)
 
What to do?
 
First off, make sure that your working area is cleaned using an anti-bacterial soap and water. Let it dry before starting the whole process.
 
1. Fill the bucket with the distilled water and let it sit for 24 hours to allow chlorine and other chemicals to evaporate in the air. Make sure that you do this before using the water for your seeds.
2. Moistened the paper towels using the water.
3. Place the moistened paper towels on a plate and put the marijuana seeds in the middle (on top) of the moistened paper towel. Make sure that there is proper space between the seeds. If you are germinating different marijuana strains seeds then you can use the take and the marker to label them so that you will know which one is your White Widow or Bubble Kush for instance.
4. Once all marijuana seeds are positioned on top of the wet paper towel, use another paper towel (moistened) to cover the seeds. Then, cover them with another plate. Make sure that the paper towels are moistened all the time. Do not let it dry and moistened it when it becomes damp. Usually, paper towels get dry every 5 hours so you might want to check that.
5. Place the plate with your seeds on a warm and dark area. You can put the plate with your seeds on top of your refrigerator. Make sure that you keep your seeds at 21 to 29.4 degrees Celsius.
6. Check the seeds twice every 24 hours or every 5 hours for better results. Do not touch them. Use tweezers to check the seeds if they are starting to sprout. Seeds which are germinating are so fragile so you should be very careful.
 
Most seeds will germinate within 24 to 48 hours however there are some which can take up to 7 days. When the root is about 1/4 to ½ inches long then they are ready for transferring to a rockwool or soil.
 
Avoid the following so that you can make sure of your germination success:
 
• Do not put too much water to the paper towel.
• Do not put your seeds in a too hot or too cold temperature.
• Do not let the paper towel to go damp.
 
If you have any questions about anything, please let us know. Our customer service representatives are always ready to answer your questions. We also suggest that you bookmark our blog by pressing on CTRL + D of your keyboard so that you will be notified once we have new tips, news, or update in our company.